Partnering with Farmsafe Australia can make a real difference in the lives of Australian farmers and their families, deeply connecting your organisation to the heart of Australia.
We are open to developing collaborative initiatives that deliver more value directly to farmers by establishing effective partnerships with organisations that demonstrate a genuine intent to improve the lives of farmers, within and beyond the farm sector.
We are currently developing our partnership proposal and it will include our philosophy on effective partnerships, our selection process, our value proposition and our partnership options.
Our partnership proposal will be available in early 2021. However, if you believe that your organisation could create a valuable partnership with Farmsafe Australia, helping to impact our ambitious farm safety targets and save lives in rural and regional Australia – reach out. We can work together to tailor an initiative that benefits the health, wellbeing and overall safety of our Australian farmers.
There are also options for smaller partnerships with Farmsafe Australia, through the sponsorship of our biannual Farmsafe Conference or through the National Farm Safety Week Initiative. If you are interested in exploring those options, please contact our Executive Officer.
Please note – Farmsafe Australia will not promote or endorse 3rd party commercial products. With regard to program or policy promotion, Farmsafe Australia is committed to working with Government and industry partners to raise best practice safety awareness and education.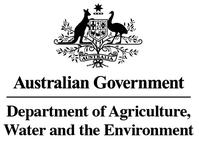 This revitalisation project is supported by the Department of Agriculture, Water and the Environment, through funding from the Australian Government's National Farm Safety Education Fund.