Farmsafe Australia National Conference 2022 - 'Recipe For Averting Disaster'
---
Farmsafe Australia National Conference 2022
September 14-15 2022
Pialligo Estate, Canberra, ACT
'Recipe for Averting Disaster'.
The Farmsafe Australia 2022 National Conference is our biennial event and is a vital element of the farm safety agenda that reinforces the importance of keeping safety front of mind when farming. It's an opportunity for famers, government bodies, industry groups and the wider agricultural sector to understand the practical safety decisions that other Aussie farmers are making that can be applied to their own farms. Our biennial conference is the best way to bring these farmers together so that we can learn from peers and industry leaders.
Events at the conference will include a panel titled 'How Can We Make Training and Certification More Accessible (and Practical) for Farming?' as well as discussions on child safety, mental health, and many more with leading experts.
At this year's event, the Farmsafe Australia team are focussing on many of the intangible risks on-farm, including the blurred line between the home and the work environment, the current labour shortages and resultant stress on workload, fatigue management, complacency, and mental health.
During this year's Farm Safety Week, Farmsafe Australia worked to shine a light on the many intangible factors that impact farm safety across Australia.
"Every farmer understands the unique risks that come with working on their own farm. Taking one extra moment to weigh up factors such as fatigue, mental health or complacency is a first step towards creating a safer environment." Felicity Richards, Chair of Farmsafe Australia
The program below is designed as a fantastic opportunity to hear from some of the nations leading experts and ask questions with engaging panel discussions that will offer a connection with all attendees to share best practice safety advice and strategies.
Thank you to our sponsors!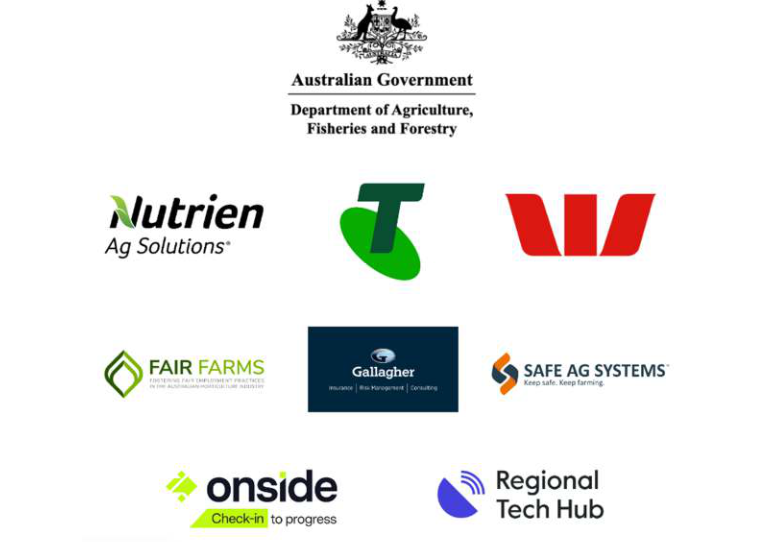 2022 Farmsafe Conference Program
For the full program, click here
Registrations
Full registration includes access to all conference session, farm tours and catering from local providers.
| | |
| --- | --- |
| Registration Type | Price |
| Member | $390 |
| Non-Member | $460 |
| Student | $285 |
To register, please click here
For sponsorship prospectus, please click here
For Abstract Expressions of Interest, please click here
Venue
Located in the heart of Canberra, Pialligo Estate showcases produce and wine from their olive grove, vineyard, orchard, market garden and award-winning Pialligo Estate Smokehouse. The Estate is driven by a passion to bring the freshest ingredients from their farmer's hands to yours in a sustainable way, with the Estate garden mere metres from the kitchens. In addition, Pialligo Estate partners with regional producers who also care about provenance and origin.
Farm Tour
Tours are scheduled within the program.
Pialligo Estate is offering an immersive learning journey through farm tours to learn about how the river flats at Pialligo are used for fodder crops and market gardening. You will get a chance to explore the Olive Grove, Orchards and Market Garden and see how vegetables, herbs and flowers are picked and delivered to the chefs daily.
Gala Dinner
Wednesday 14th September from 6pm
Join colleagues to enjoy the best paddock to plate experience that Pialligo Estate has to offer at the Gala Dinner on Wednesday night.
The Dress Code: Smart Casual
The dinner will provide a fantastic opportunity to network and share experiences with all attendees!!