Executive Team
Chair – Felicity Richards
After completing a law degree at the Australian National University, Felicity pursued a career in policy development and regulatory frameworks for ten years. Returning to the family farm in Tasmania in 2013, some rogue cattle led to a romance across the boundary fence. She and her husband Mark now manage a beef and lamb enterprise across property on Flinders Island and near Launceston.
In the family business, the demands of three small children and an enthusiasm for process, data collection and analysis has seen Felicity take on a largely administrative role. She heads the combined departments of Human Resources, Accounting, Workplace Health and Safety, Compliance and Risk. She jumps at the opportunity to get on her horse and out in the paddock around livestock whenever time permits.
Felicity juggles her family and farm responsibilities with chairing the Tasmanian Biosecurity Advisory Committee, the Tasmanian Red Meat Industry Steering Committee and Farmsafe Australia. She has completed the Tasmanian Leaders I-Lead program and is a graduate of the Australian Institute of Company Directors' Foundations of Directorship.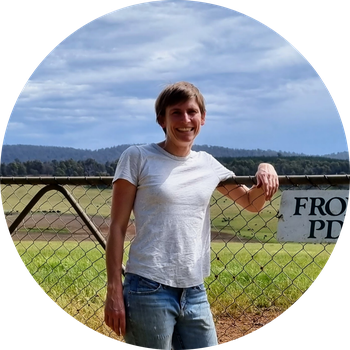 Deputy Chair – Dr Richard Franklin
Richard Franklin PhD, FPHAA, FARL , MSocSc (Health), BSc, GCertAustRurLeadership, GradCertEd, MACTM, is a pracademic who uses an evidence based approach to developing real world solutions to improving health, safety and wellbeing with a focus on health services, rural populations, those working in agriculture, disasters and drowning.
He is an Associate Professor in Public Health and the Director for the World Safety Organization Collaborating Centre - Injury Prevention and Safety Promotion at James Cook University. He has worked in Public Health with a focus on Injury Prevention and Safety Promotion since 1996. He has worked on projects in the areas of general injury prevention, farm safety, rural safety, workplace health and safety, health promotion, alcohol and aquatic safety.
He has a PhD from the University of Sydney which explored injuries sustained due to farming and possible prevention strategies. Current project include barriers and facilitators to farm safety, child safety on farms, road safety, drowning prevention, benchmarking, quad bike safety, disaster resilience and ageing on farms.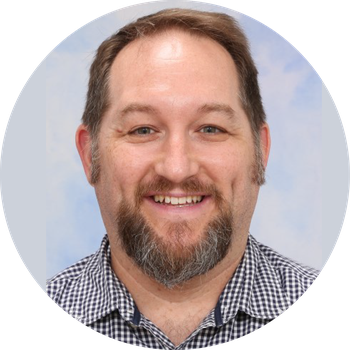 Secretary – Kerri-Lynn Peachey
Kerri-Lynn is the Farm Safety Research Officer for AgHealth Australia (previously known as Australian Centre for Agricultural Health and Safety), School of Rural Health, University of Sydney.
She has been working on health and safety programs and research in the agricultural and horticultural sectors since 2001. She is currently involved with monitoring all fatal and non-fatal incidents that occur in a rural setting and provides advice on farm safety, health and well-being to the broader farming community.
In addition operates a mixed cropping and livestock enterprise with her husband and two children, therefore recognises and acknowledges the necessity to enhance the safety and well-being of farming families.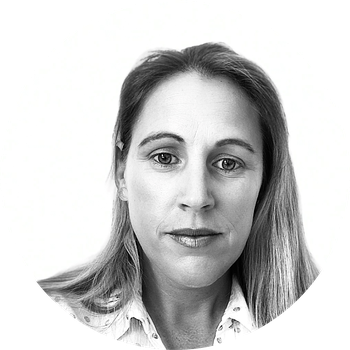 Public Officer / Interim Treasurer – Ben Rogers
Ben Rogers joined the NFF team in June 2017 bringing his experience in workplace relations and law to the role of General Manager, Workplace Relations and Legal Affairs.
Ben comes with a wealth of experience in the Industrial Relations/Workplace Relations area as Principal Solicitor in the ACT Government, and previously with Comcare and private legal practices in New South Wales.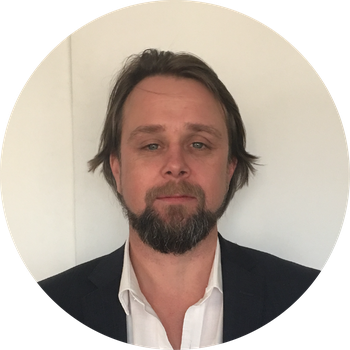 Committee
Mike Norton OAM FAICD
Mike operates in partnership with his wife and two sons a beef, dairy, feed grain, sheep and wool enterprise in the south west of WA.
Former Deputy Chair Farmsafe Australia, Past President of WA Farmers WA, two terms Vice President of Cattle Council of Australia, Foundation board member WA Meat Marketing CO-OP, Six years chairman of Safe Farms WA currently Vice Chairman Safe Farms WA.
Currently board member of WA Farmers, chairman NLIS WA advisory committee, board member of WA Beef industry funding management committee. Several other community committees.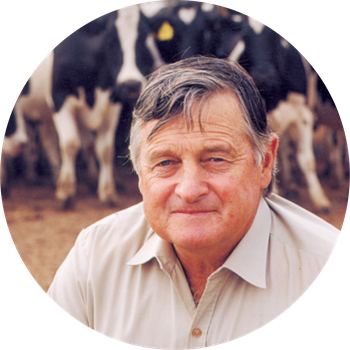 John Darcy
John is the Victorian Farmers Federation's Senior Farm Safety Advisor. John has more than 30 years experience in health and safety and workers compensation, including involvement in the drafting of Victoria's OHS and Workers Compensation Acts, Regulations and Codes. John has also assisted employers following a number of serious workplace accidents over the years.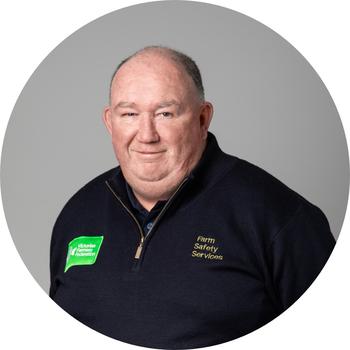 Maree Gooch
Maree Gooch joined SafeFarms WA as the Executive Officer in 2015. SafeFarms WA began in 1994 – for farmers by farmers and is a Not For Profit organisation, providing tools, education and support to the WA agriculture industry about setting up safety systems and compliance with work health and safety legislation plus using and handling hazardous substances and chemicals, in particular for the agri-food sector.
Safe Farms WA has developed a comprehensive safety system that can be implemented immediately – with inductions, policies, guides and workplace procedures. Led by Maree, they deliver up to 25 face to face WHS workshops across Western Australia plus regular online training and webinars. The organisation provides education tools and support to industry groups and grower groups as well and the 14 farm schools and agriculture colleges located across WA plus lectures at both Curtin and Murdoch Universities with up to 300 students attending courses each year – first year, third year and Master Students.
Maree had a 25 year farming career across a variety of enterprises and three different locations. She has 30 years of work experience, working at executive levels in private business, public sector administration and policy development. Her particular strengths are in strategy, finance, governance and business transformation– specialising in agri-business and food production.
Maree holds and Executive Master of Business Administration from the University of Western Australia and a Certificate IV in Training and Assessment, is a Fellow of the Australian Institute of Company Directors and Fellow of the Australian Institute of Management. She is a board member of AusChem Training (national) and Muresk Institute farm advisory board as well as a number of private businesses and not-for-profit boards and give her time generously to the community, including as a member of the Perth Rotary Club.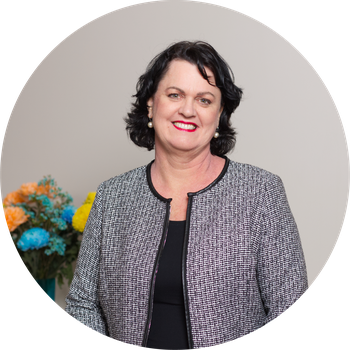 Kellyanne Ostwald
Kelly lives on a property west of Texas Qld, where she and her husband Dan have run the Family Rural Operations consisting of cropping (irrigation and dryland) and Cattle for the last 25 years, Kelly and Dan have 5 children. Kelly joined the Southeast Regional Queensland Council of AgForce at the beginning of 2019 and became a member of the board in 2020. Kelly sits on the Workplace, Health and Safety committee within AgForce and on the Nominations and Renumerations committee. Passionate about all things Rural, especially interested in water issues/ water rights/cross border legislation and the disparity between the States, drought policy, Workplace health and Safety and access to equable education and communication in rural and remote areas.
Kelly is also a member of the board for SCOTS PCG College in Warwick Qld.
Kelly was also involved in the Isolated Children's Parents Association (ICPA), for 9 years – 7 years on Council and the last 2 years as Queensland State Secretary stepping down in June 2021. ICPA is a voluntary, non-profit, apolitical organisation dedicated to ensuring all rural and remote students have access to ongoing education.
Kelly would like to see more people and organisations take a vested interest in Agriculture.
Kelly holds a Bachelor of Nursing and has completed a Diploma of Business in Governance. She has also held many roles within her local community in Texas.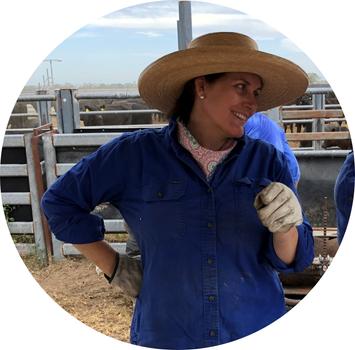 Chris Stillard
Chris is a 5th generation farmer operating with his family a mixed business of Persimmons,Hay / Grain production and livestock finishing in the Southern Riverina irrigation area of NSW.
Currently serving as a Board member and Chair of Workplace Relations for NSW Farmers and other associated committees. Chris also serves as President of Persimmons Australia.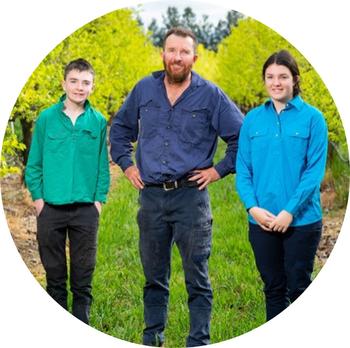 Staff
Executive Officer – Stevi Howdle
*Currently on Maternity Leave
Background
Stevi was born and raised in Alberta, Canada and has been involved with cattle and quarter horses from a young age. She now owns property in NSW where she and her husband breed and train stock and quarter horses and run a successful farm contracting business.
Stevi received a Bachelor of Science in Psychology from the University of Victoria in British Columbia prior to moving to Australia and has recently become a certified equine assisted learning practitioner.
Her professional background includes working in the social services sector, marketing, local government, and now farm advocacy.
Farmsafe Australia
Stevi came on board as Executive Officer for Farmsafe Australia in March 2020, taking on an ambitious three-year project to overhaul the branding and organisational structure, bringing Farmsafe into the modern era to serve Australian farmers better.
With a $1.9M funding injection from the Department of Agriculture, Water and the Environment, Farmsafe will be upgrading touchpoints, resources, and engagement strategies while seeking collaborative partnerships across the agricultural landscape to ensure Farmsafe is sustainable and actively increasing awareness of work health and safety risks well into the future.